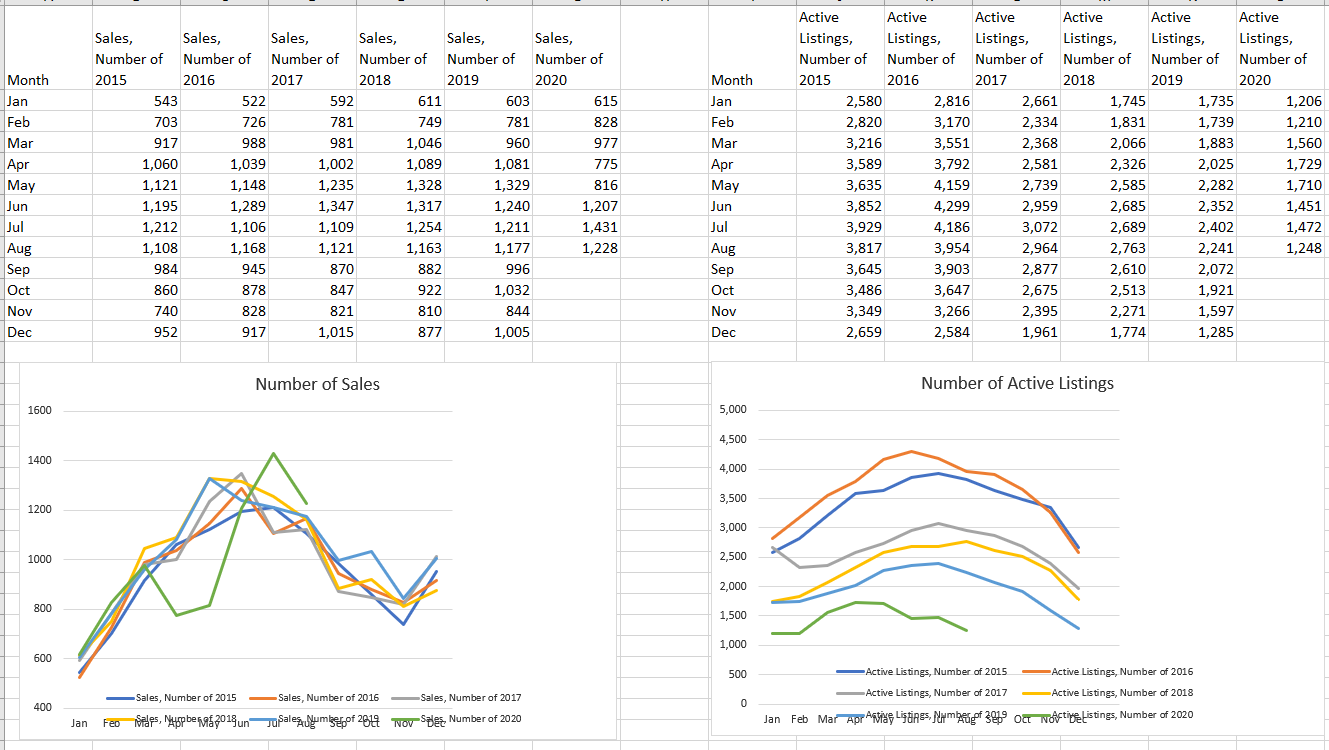 We're talking 2019 vs. 2020 for the month of September plus year to date active listing counts. Many more closed sales this September than last. Details in the video. Overall, for the city of Austin, there have been 30% less homes on the market for buyers.
Watch the video below for details!
Overall, Austin stats above show the discrepancies from year over year based on number of closed sales and number of active listings. In Austin, there have been 30% less properties for buyers to choose from compared to last year.

In the charts above, it shows that active homes for sale under $500,000 have been reduced by 47%. Between $500,000 - $1M, active listings dropped 21%. And, active properties over $1M dropped only 3%.

Pending sales shooting up in September showing that the projections of all the buying seasons being pushed forward is happening.