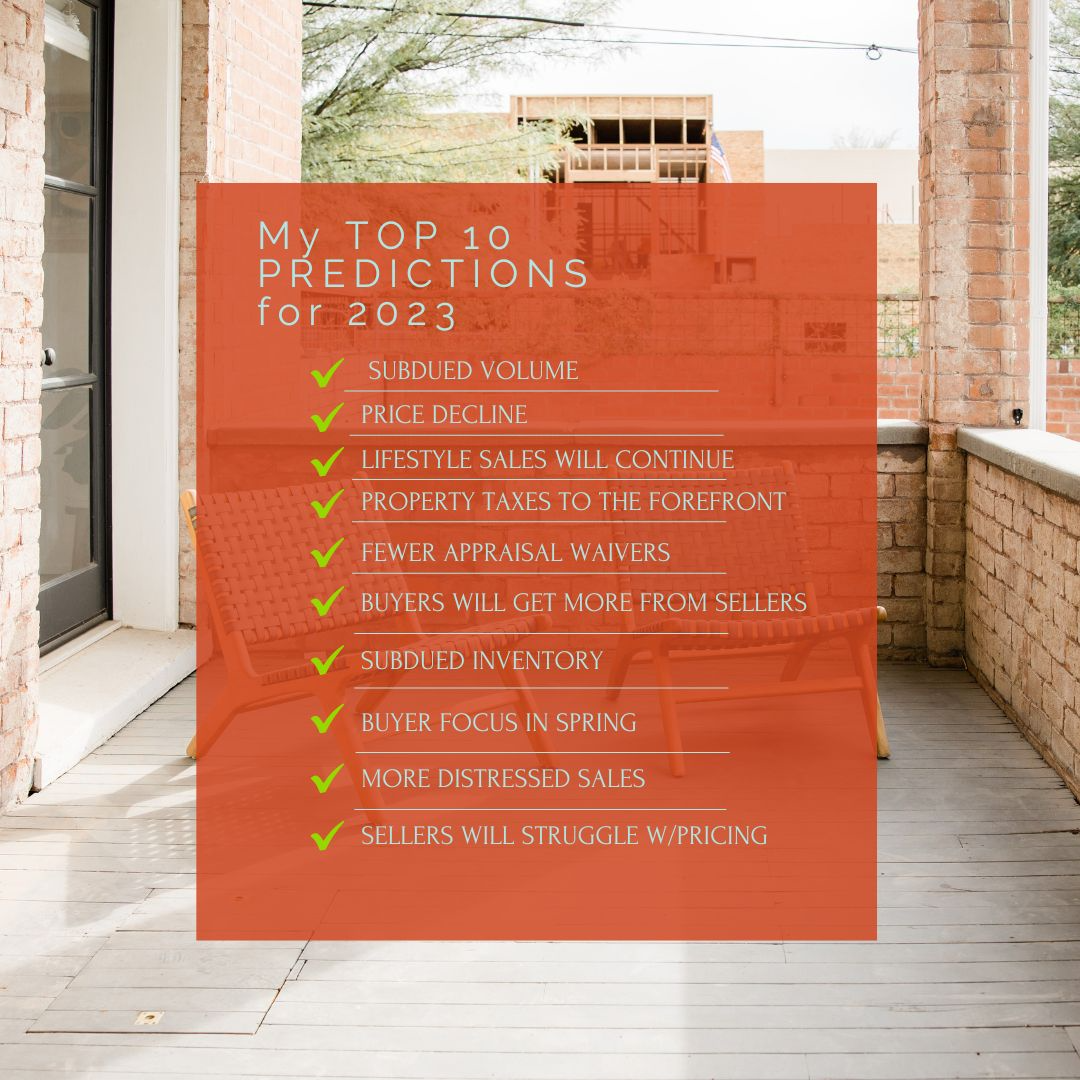 Nicole Cooper, broker/owner of NBC Realty, gives her Top 10 Predictions about the Austin Real Estate Market for 2023.
1. Sales volume will be subdued 2. Prices decline 3. Lifestyle buyers and sellers will be on the move 4. People will pay attention to property taxes again 5. Fewer appraisal waivers 6. Buyers will get more from sellers 7. Subdued inventory 8. More buyer attention during the spring 9. Distressed sales will increase 10. Some sellers are going to struggle with pricing
Let's make a bet! Over or under 7 predictions correct? Place your bet in the comments below.
#AustinRealEstate #austinrealtor #homesforsale #austinhomesforsale #austinhousingmarket #austinrealestatemarket #nbcrealty #luxuryhome #luxuryhomes #luxuryrealestate #homebuyingtips #homebuying